Mindaugas Gapševičius
2016-2019, Toolkits, manuals, video tutorials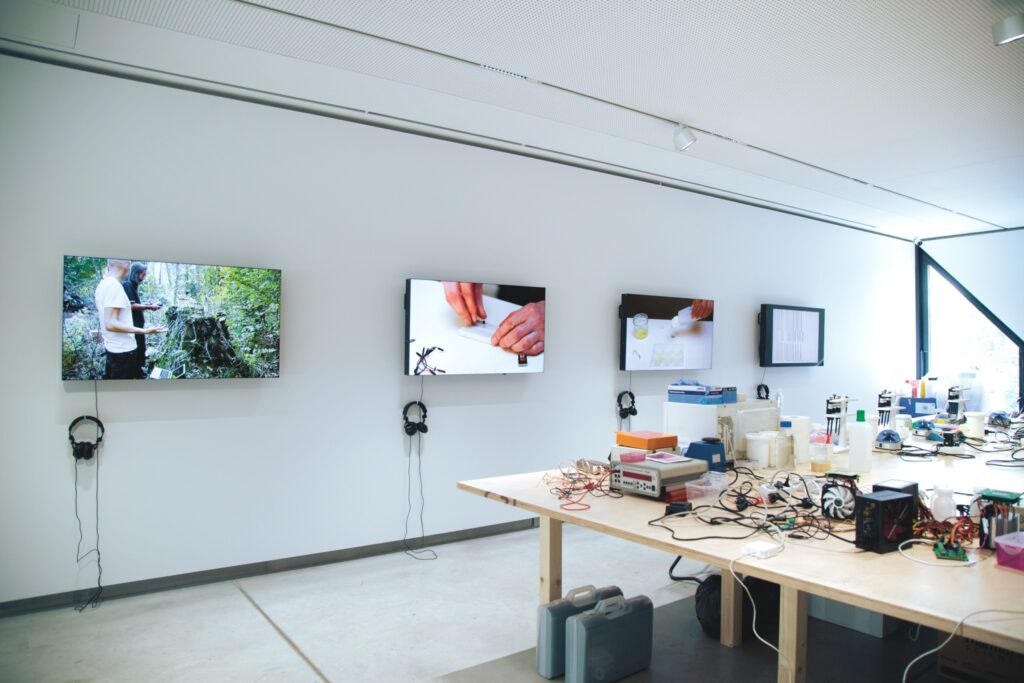 The project unfolds as a set of toolkits for doing artistic and scientific experiments, and, along them, tutorials, and manuals structured as separate research papers. It provides a framework for the scientific experiments on a DIY level and opens up their accessible versions to a broader community. Whether framing the discussion of political, economic, or cultural issues, toolkits invite to experience symbiosis, interaction, electricity, and genome. While quoting and questioning technology, living organisms, contemporary media theory, and art practices, further questions arise, ranging from abstract, philosophical examinations of creativity to global concerns about what forces dictate the organization of humanity and determine our future as a society.
Related links
http://triple-double-u.com/introduction-to-posthuman-aesthetics/
Related media